A week ago I found Samsung SyncMaster 245b 24″ LCD monitor from trash. I tested it and it did barely power up. Blue led lighted in power button but nothing else. From the beginning I suspected powersupply, because its most common problem with LCD TVs and monitors. I opened display and started to examine the patient.Surprisingly all caps looked and measured ok. I googled the problem, and found out that resistors RB805 to 807 could be faulty, because of undersized power ratings. They had glue mess over them, which had turned to brown and fragile.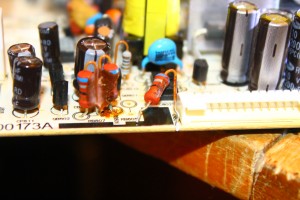 And one of these were burned open. It measured infinite, when 2 other measured 75 and 82ohm. This were probably easiest fix I could wish.  I noticed that all of these 3 resistors are connected to series, and they are 68ohm 1W resistors. I replaced them with one 3W 220ohm resistor, even tough originals were 204ohm together.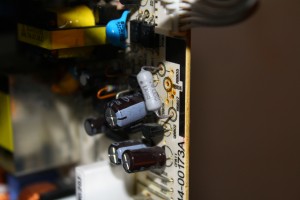 And when I powered PSU, I got 5.3V and 24V lines up in addition to 5v stnd-by voltage. I put the display together and it's now fully working, too easy. Picture quality isn't the best but enough for me, all my other panels are TN too, so I have not known from better :P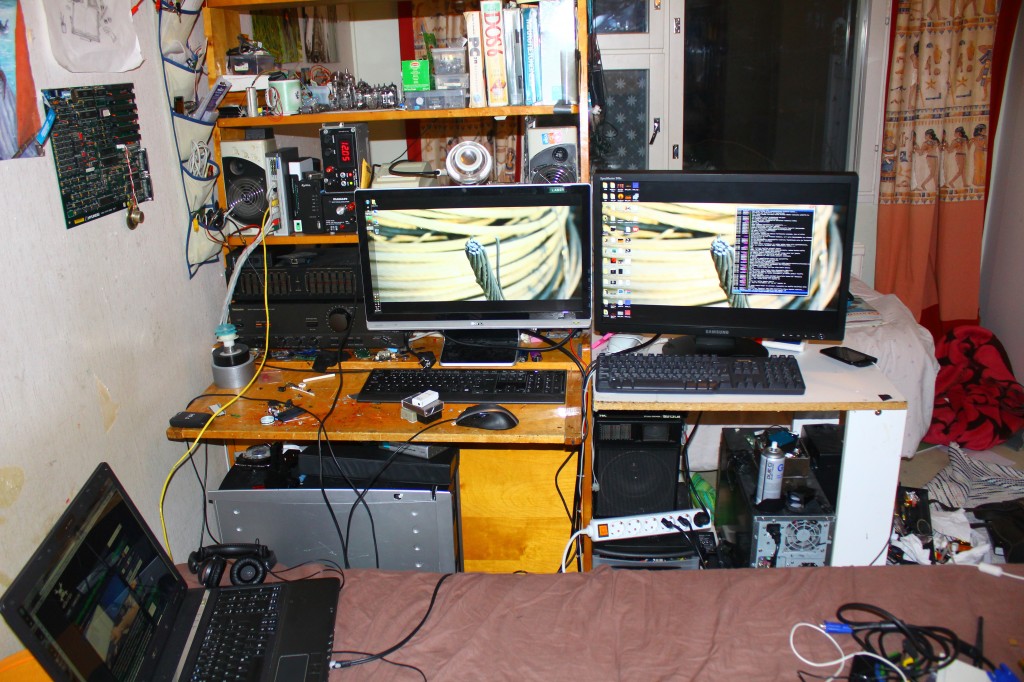 Yeah I know, my room is a mess, don't mind about it. Display is fully working and have pretty much same quality as BenQ 22″ at left.